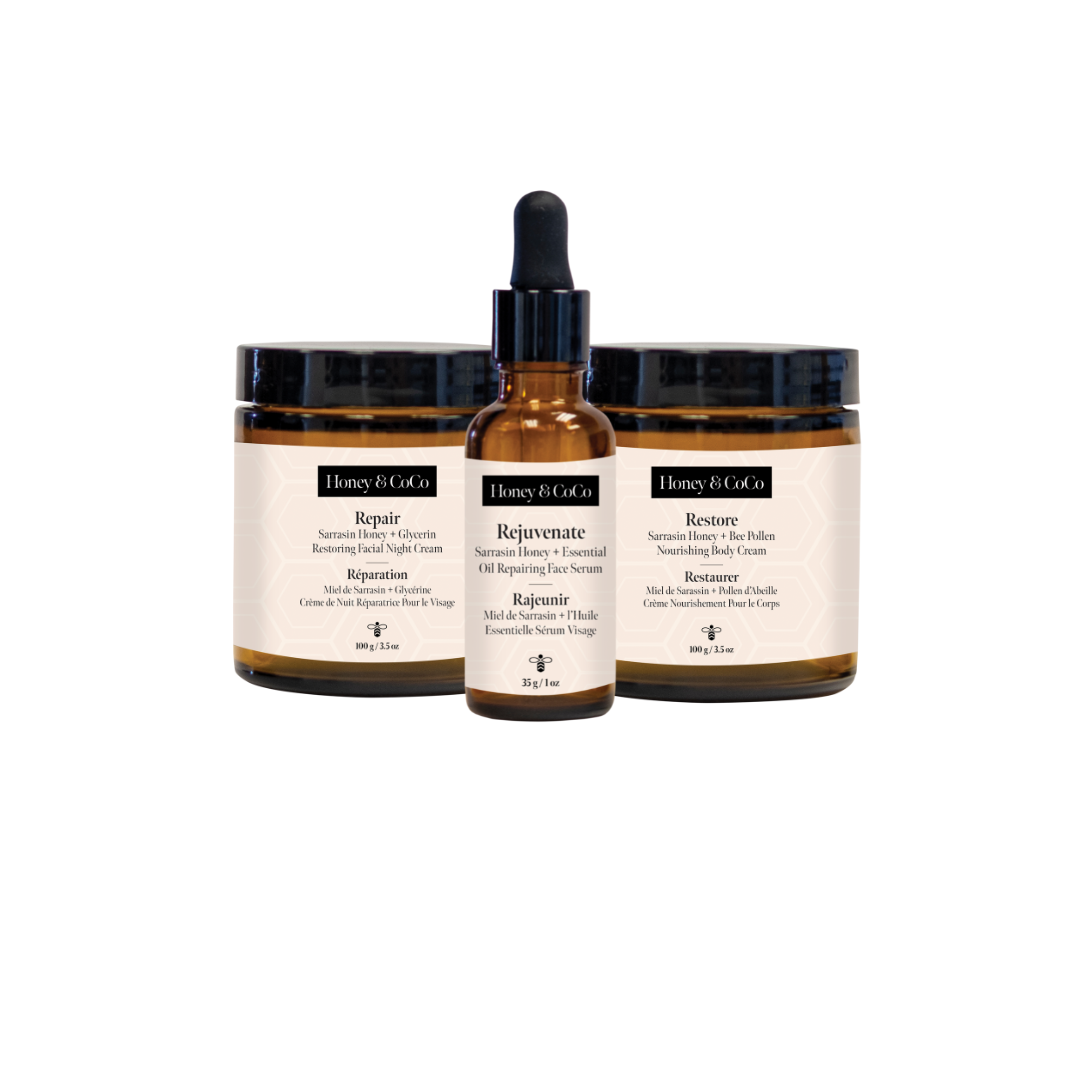 Keep your skin glowing all season long with our Skin Recovery Bundle! 
We've picked our favourite products which work synergistically to help repair, rejuvenate, soothe and hydrate your skin! In the Winter, this bundle of products keeps your skin deeply moisturized, and can soothe irritations from wind-burn or extreme cold. In the summer, the same mindfully selected, healing botanicals are perfect for an after-sun elixir to get you your natural glow back. Any time of year and during transitional seasons, Honey & CoCo's Skin Recovery Bundle has got you covered.

This bundle contains:
1. REJUVENATE, our Sarrasin Honey + Essential Oil Face Serum, is like finding the fountain of youth. Regular application of this honey face serum will leave your skin feeling hydrated and nourished while reducing the look of wrinkles and dry skin.

2. REPAIR, our Sarrasin Honey + Glycerin Facial Night Cream, was designed to improve skin texture and smoothness significantly. Our REPAIR clean beauty night cream works overnight to reduce the look of wrinkles, draw hydration to your face, and bring out your skin's natural brilliance.

3. RESTORE, our flagship Sarrasin Honey + Bee Pollen whipped body butter is perfect for treating dry, cracked skin from head to toe. A deeply moisturizing yet lightweight, whipped body butter that lasts all day long.