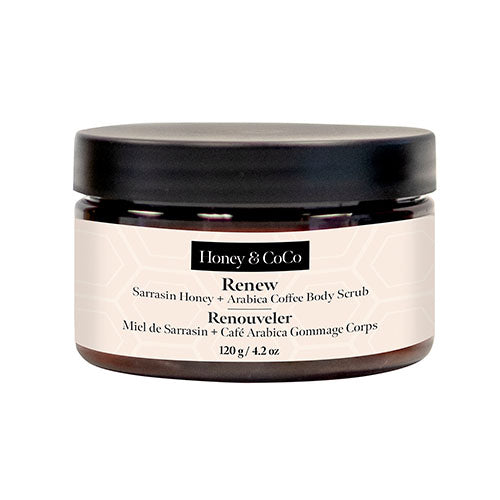 A Coffee Body Scrub that Energizes the Senses

RENEW, our Sarrasin Honey + Arabica Coffee body scrub, was created to breathe new life into your skin. The nourishing effect of the honey mixed with the energizing action of caffeine and the exfoliating action of pure coffee grounds will leave your skin feeling spa-fresh. For best results, use this honey exfoliating scrub on your body 3-4 times per week.


Gently massage into wet skin in a slow, circular motion for 10-15s to exfoliate and reduce appearance of cellulite. Not recommended for use as a face or lip scrub.
Sarrasin (buckwheat) Honey, Arabica Coffee Grounds, Aloe Vera, Coconut Oil, Dead Sea salt, Xantham Gum