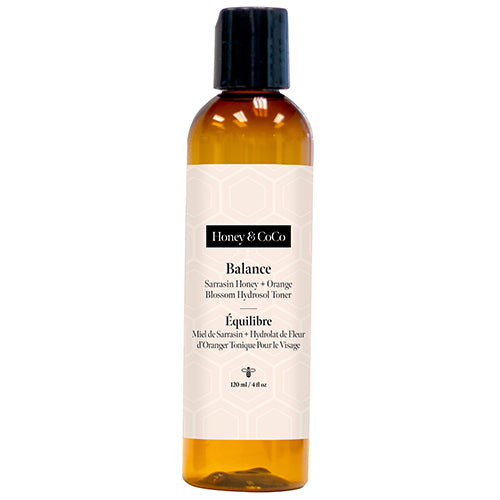 Improve your Skin with our Natural Face Toner

BALANCE, our Sarrasin Honey + Orange Blossom Hydrosol natural clean witch hazel toner for face, penetrates the surface layer of your skin to provide pH and osmotic balance. leaving Leaves your face feeling toned, tight and visibly brighter. For best results use morning and evening as part of your daily skincare routine.

To deep clean and refine the look of pores, apply our natural face toner to clean and wash your face using a cotton pad.
Sarrasin (Buckwheat) Honey, Witch Hazel, Orange Blossom Floral Water